Build your small business
Dominate Your Competition with
Professional Social Media Management
Instagram is undeniably one of the most important social channels around, and we're positive that any marketer not yet using it is missing out on something big. Whether you manage the social media of a big corporation, a small business, or you're using it to promote your own personal brand, incorporating Instagram into your marketing strategy is a must! Not really sure why Instagram good for business?
Facebook still reigns as one of the most widely used online platforms by adults. And the vast majority are using it daily, which continues to provide brands and businesses with an opportunity for maximum visibility when implementing a Facebook marketing strategy.
Often times, the toughest part is simply getting started, but we're here to provide you with seven steps to help get your Facebook marketing efforts off the ground.
With over 313 million monthly active users and a young demographic to boot, Twitter is a great platform for most marketers.
Starting up a Twitter page for your company is easy. Anyone can come up with a Twitter handle, upload their profile photo, fill out their bio and send out their first Tweet. What's not so simple, however, is growing your Twitter account and turning it into an actual tool that generates leads and builds up your brand.
Growing a real following on Twitter takes more than sending out Tweets whenever your company has a product being released or an upcoming event. It's about engaging with your target audience and interacting with them. Successful Twitter marketing is powerful. If you can become a pro with this fast paced social networking site, you'll unlock new opportunities to grow your business online.
Shareaholic.com reveals that Pinterest has increased its traffic driving capacity up to 7.10% from 4.79% in just three months (from December 2013 to March 2014). This 48% increase has a huge effect for brand exposure through digital marketing in products such as books, magazines, antiques, services, and even IT/computing.
Pinterest is a social media platform based mostly on images. For more than four years, you increase your social network by pins of uploaded, saved, and shared photos which are then organized into pinboards. It can be compared to Facebook as it has an increasing number of fans reaching over 70 million and still continues to grow. If you want your business to be big, here's why you should go ahead and start pinning and start some Pinterest marketing.
Did you know LinkedIn is one of the oldest online social platforms today? Yes, that's right. LinkedIn over the years has emerged as a powerful tool for business owners and individuals to increase their connection, generate more leads, promote their brand, and also become a thought leader. However, there are still several companies who have dropped the idea of implementing a strong LinkedIn strategy to promote their brand or expand their business. In addition, if you are a business to business (B2B) company and lack a LinkedIn marketing strategy, you are definitely missing out on a lot.
Facebook has seen a steady increase of advertising revenue year over year in the last decade because Facebook ads work.  In a survey by Kleiner Perkins, it was found that 78% of American consumers say they've discovered products on Facebook.
Facebook ads can work for you, too, if you take the time to master the complex art that is creating highly effective Facebook ads.
As of June 2018, 55.1% of the world's population has internet access, so the potential for growth on Facebook is great now and into the future as more people gain internet access and join Facebook. Facebook and the internet as a whole will continue to be the best way for you to connect with consumers and generate sales using ads.
how to get started
Drive More Leads and Sales
01
Research & Concept
We'll work closely with you to make sure we understand all aspects of your business, providing a comprehensive strategy that matches your specific goals, objectives and audience.

02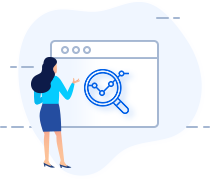 Posting & Engagement
Our team will build and monitor your online community, promote your brand, and drive real engagement on the platforms that best fit your business whether that be Facebook, Twitter, LinkedIn, Instagram, or Pinterest.
03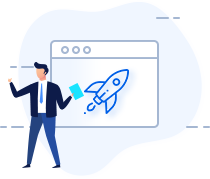 Increase ROI
Are you ready to engage customers and leads, grow your brand awareness, expand customer loyalty, and increase your overall ROI through higher conversion opportunities?
Standard
$ 69.99
Monthly Package
Social Media Marketing
2.100 Keywords
One Way Link Building
5 Free Optimization
3 Press Releases
Choose Plane
Economy

$ 79.99
Monthly Package
Social Media Marketing
3.100 Keywords
One Way Link Building
10 Free Optimization
5 Press Releases
Choose Plane
Executive

$ 89.99
Monthly Package
Social Media Marketing
5.100 Keywords
One Way Link Building
15 Free Optimization
10 Press Releases
Choose Plane